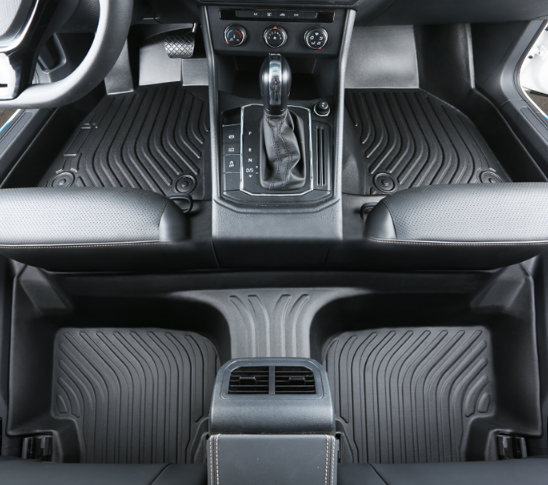 The 46th meeting of the Standing Committee of the 15th Shanghai Municipal People's Congress, which closed on the 23rd, voted and passed the "Shanghai Pudong New Area's Regulations on Promoting the Innovative Application of Unmanned Intelligent Networked Vehicles" (abbreviation: "Regulations"), which is the Shanghai Municipal The 14th Pudong New Area Regulations formulated by the Standing Committee of the National People's Congress under the authorization of the Standing Committee of the National People's Congress.
The Pudong New Area Regulations on Intelligent Connected Vehicles voted and passed at this meeting is of great significance for giving full play to the pioneering role of Pudong New Area, enhancing the technological innovation capability and industrial competitiveness of Intelligent Connected Vehicles, and creating the commanding heights for the development of Intelligent Connected Vehicles.
"Regulations" a total of 34, mainly including five aspects. The "Regulations" clearly apply to the development of innovative application activities such as road tests, demonstration applications, demonstration operations, and commercial operations of driverless intelligent connected vehicles in the designated road sections and areas within the administrative area of Pudong New Area, as well as related supervision and management work. The Shanghai Municipal Government establishes and improves the work coordination mechanism and policy measures to promote the development of the ICV industry and optimizes the innovative application environment; the municipal economic informatization, transportation, public security and other departments establish relevant promotion mechanisms; the Shanghai Municipal Development and Reform Department is responsible for coordinating the ICV Innovative application related new infrastructure construction, etc.
The "Regulations" require strengthening the construction of vehicle-road coordination infrastructure and vehicle-road coordination cloud control platform; according to the authorization of relevant national authorities, support enterprises to carry out pilot high-precision map applications in specific areas of Pudong New Area, and strictly protect the security of high-precision map data; at the same time, Strengthen data security and personal information protection, and strictly regulate data cross-border transmission.
The "Regulations" also clarified relevant emergency response measures: in the event of a failure of an unmanned intelligent networked vehicle, the enterprise shall make a judgment in accordance with the technical requirements and take corresponding measures to ensure that the vehicle is in a safe state; clarify traffic accident handling, accident information uploading and accident enforcement. Reporting obligations to ensure traceability and accountability.
We are a professional TPE mat supplier, producing both custom floor mats and universal car floor mats.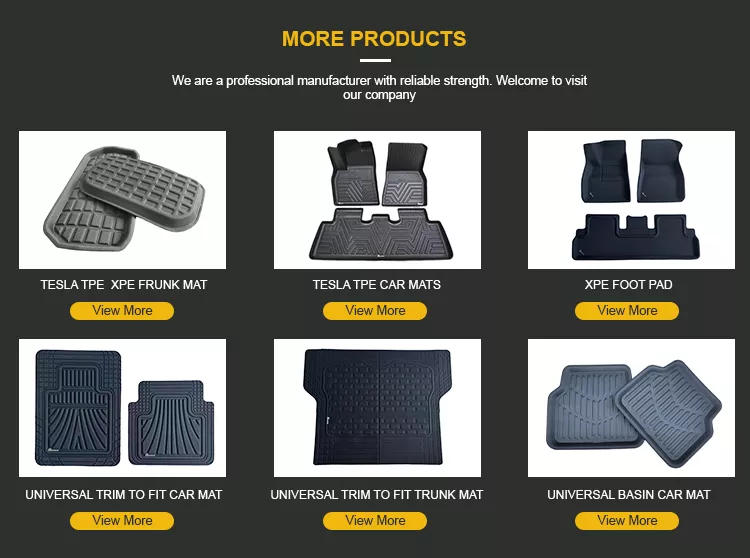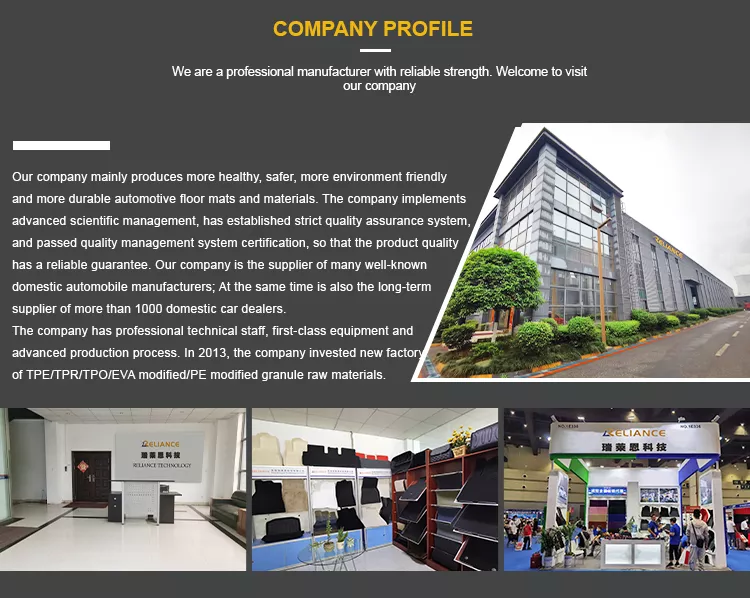 Production Process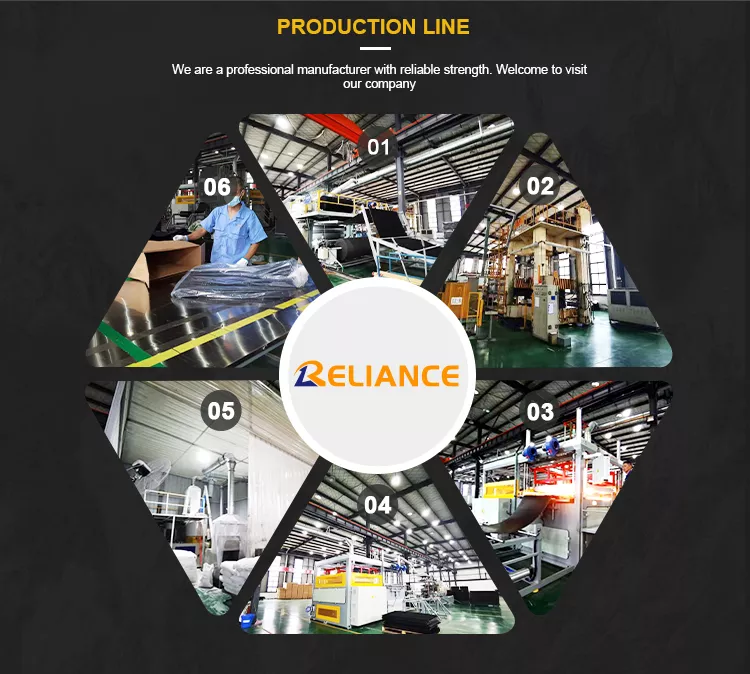 ---
Post time: Nov-26-2022