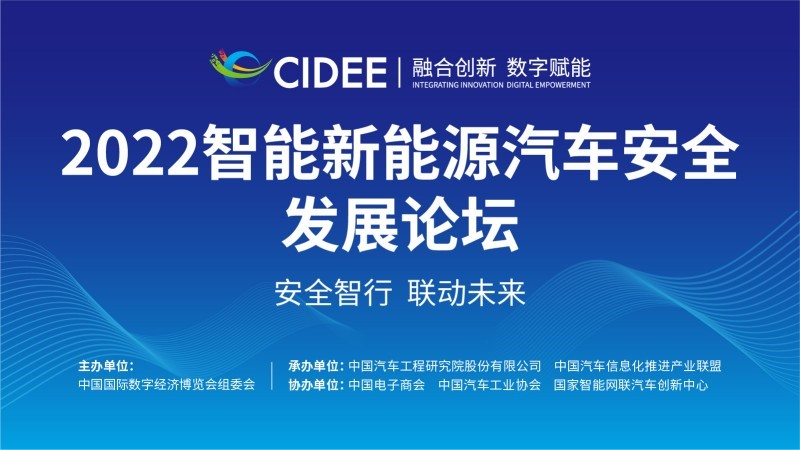 The "2022 Smart New Energy Vehicle Safety Development Forum" jointly organized by the China Electronics Chamber of Commerce and China Automotive Research Institute was launched online on November 17. With the theme of "Safe and Intelligent Mobility, Connecting the Future", this forum brought together top experts, scholars and corporate executives in the automotive industry to share cutting-edge technologies and latest developments in the automotive industry, and jointly discuss the high-quality development direction of smart new energy vehicles in the future.
The content of this forum covers the latest exploration and development of intelligent networked vehicles in terms of informatization, intelligence, and low carbonization. At the same time, on the safety issues that the government and the society are concerned about, this forum shared new technologies, new practices, and new explorations of new energy vehicle safety, bringing more novel perspectives to friends who are concerned about the healthy development of the automotive industry.
Guo Shougang, deputy director of the Equipment Industry Division of the Ministry of Industry and Information Technology, Wang Ning, chairman of the China Electronics Chamber of Commerce, and Fu Bingfeng, executive vice president and secretary-general of the China Association of Automobile Manufacturers, addressed the conference. Bai Jie, a foreign academician of the Russian Academy of Engineering, chief scientist of national key projects, and professor of Zhejiang University City College, and Hu Jinling, chief expert of the Internet of Vehicles of Datang Gaohong Network Technology Co., Ltd., respectively made presentations entitled "Key Technologies and Industrialization of Intelligent Driving" and "C-V2X Empowerment". The theme report on the Development of Intelligent Connected Vehicles. Li Jinsong, chief vehicle safety expert of TUV Germany, gave a detailed interpretation of the "Compulsory Certification Strategy for European Vehicle Network Security Regulations".
We are a professional TPE mat supplier, producing both custom floor mats and universal car floor mats.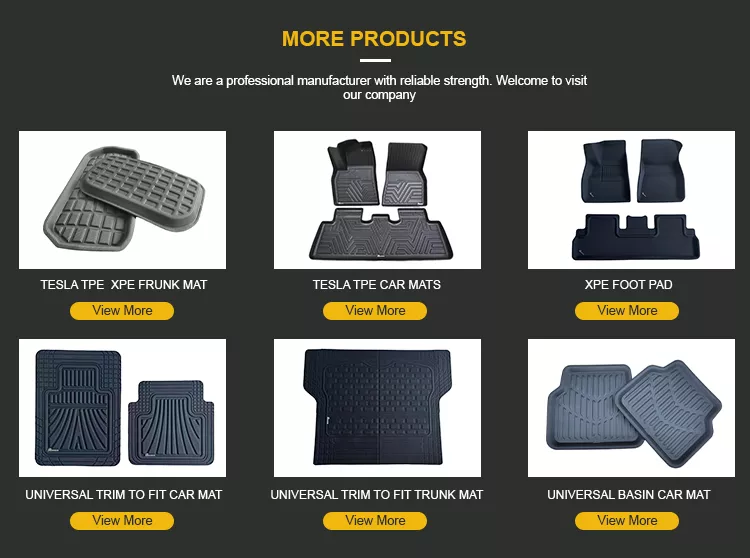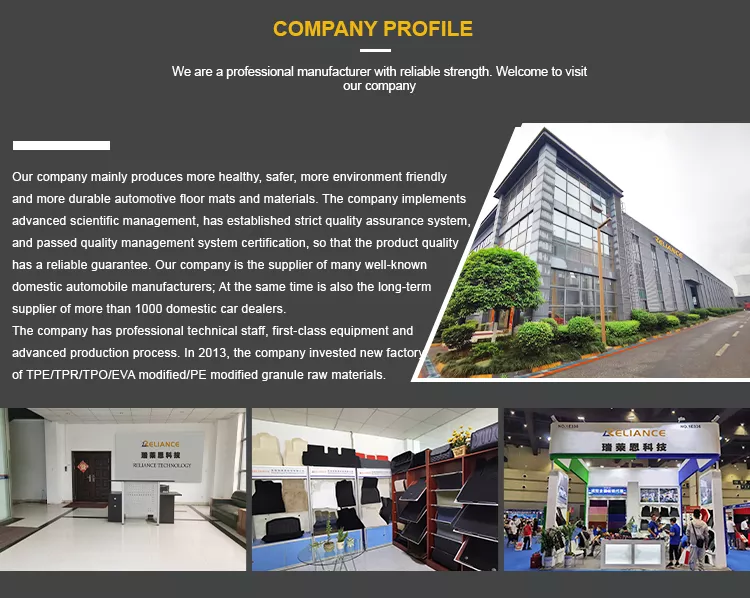 ---
Post time: Nov-22-2022