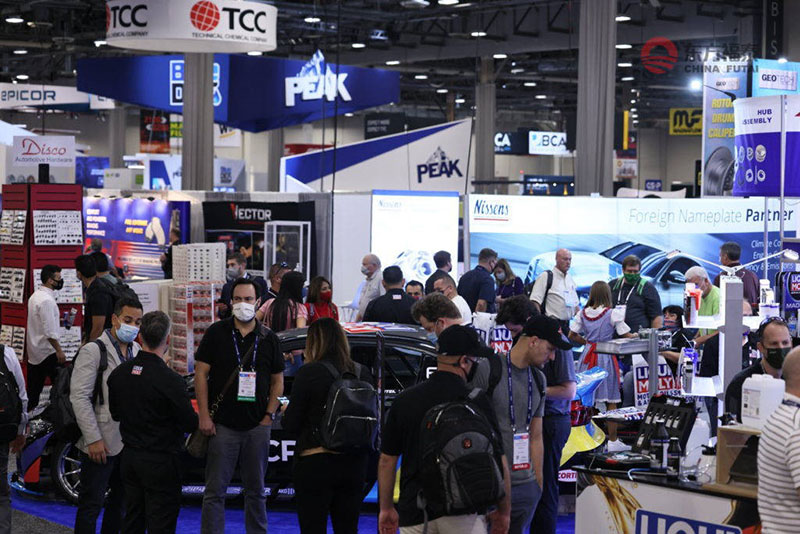 AAPEX was held annually in 1969. It is the most influential and professional comprehensive auto and motorcycle after-sales service exhibition in the world. The full name is Automotive Aftermarket Products Expo, or AAPEX for short. The last expo had an area of more than 110,000 square meters, and gathered more than 1,500 companies from more than 100 countries around the world. AAPEX attracts powerful exhibitors and buyers from all over the world with its strong influence. The buyers cover almost all aspects of the automotive industry, such as large supermarkets, group companies, chain stores, wholesalers, retailers, traders etc.
The expo has attracted professional purchasing groups from world-renowned car manufacturers such as Mercedes-Benz, Toyota, Rolls-Royce, Renault, Volkswagen, etc. to visit and order, and also attracted Sears, Wal-mart, Target, Advance Auto Parts, NAPN, CARQUEST Wait for the world-renowned buyers and service providers to come to the scene. It is also the buyers and buying groups with both quantity and quality that have created the unparalleled success of the Las Vegas International Auto Parts Expo and its continuation for many years.
Every year, sellers from more than 100 countries around the world exhibit at AAPEX, with more than 110,000 visitors, including more than 50,000 buyers. AAPEX Auto Parts Exhibition is the world's largest auto manufacturing trade fair. It is supported by the U.S. Department of Commerce and is the only way for companies to enter the North American and European auto parts market. good source. The exhibition has the largest exhibition scale in the global auto parts industry.
We are a professional TPE mat supplier, producing both custom floor mats and universal car floor mats.
---
Post time: Oct-19-2022